Seasonal Delicacy on Your Table
Dinner & Restaurant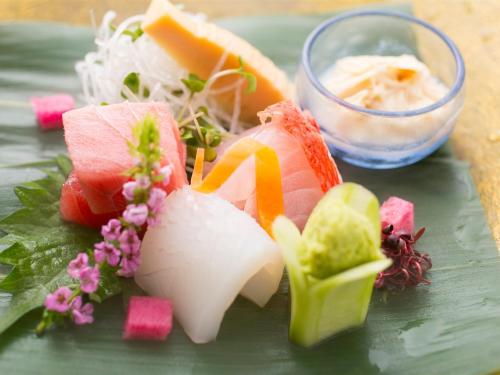 Our original Hakone Kowakien Ten-yu style cuisine will bring your tastebuds to another level. Enjoyce the lovely desserts for a pleasant finish of the meal.
Open Hours 5: 30 pm - 10: 00 pm (LO 8: 30 pm)
Enjoy a wonderful dining moment at our nature-concept Japanese style restaurant ...
Dinner Option 1 - Soba Kihinkan (Buckwheat noodle museum)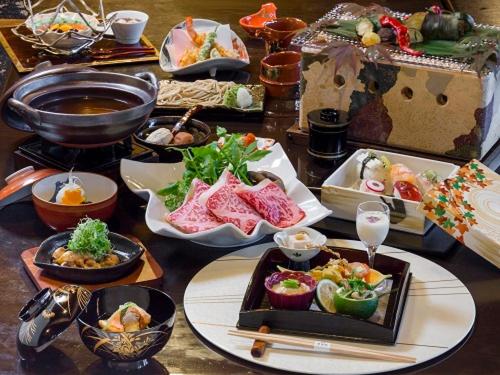 Originally built as an annex of Heitaro Fujita Baron in 1918, this restaurant is now a Registered Tangible Cultural Property of Japan.
While gazing at the beautiful Japanese garden, enjoy the rich flavor of the meal and imagine yourself here living in the romantic atmosphere of Taisho era.
* Please note that this option for dinner is not confirmed.
Dinner Option 2 - Teppan-yaki Geihinkan (Teppan-yaki Guest House)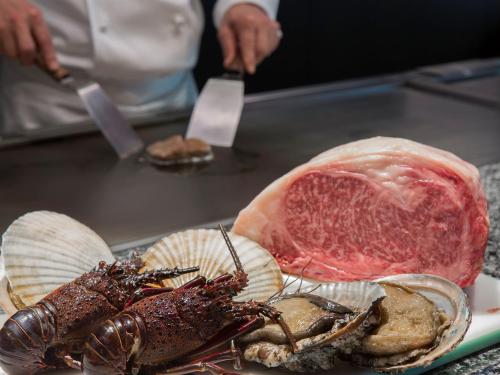 Being one of the Registered Tangible Cultural Properties of Japan, Geihinkan boasts its beautiful traditional-style interior that you can not easily find these days.
Geihinkan restaurant treats only top-quality ingredients including Matsusaka beef , and Awabi (abalone). Enjoy the every moment of the skillfully grilled dishes cooked in front of you.
* Please note that this option for dinner is not confirmed.
"Ten-yu" The Bar & Lounge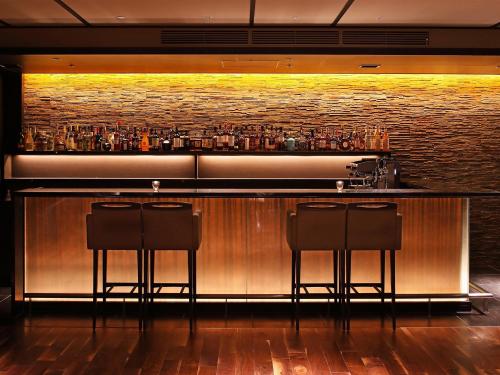 How about spending some afternoon tea time with savory cakes which are popular in Hakone area?
In the evening, you can toast your glass of your favorite cocktails with your beloved ones.
Open Hours 09: 00 am - 0: 00 am (LO 11: 00 pm)
Japanese or Western Breakfast at Your Choice
Feel free to choose between Western and Japanese menu for your breakfast. Our kitchen staffs prepare guests' breakfast every morning with care, considering the balance of your meal together.
Open Hours 7: 00 am - 10: 00 am (LO 9: 30 am)