Explore the Nature of Hakone
Take a Deep Breath and Witness the Seasonal Beauty
Hakone is a place of endless discovery where a complete paradise of true mind-healing occurs throughout the whole stay. Enjoy morning yoga at Hakone Ten-yu valley garden or trekking along the Chisuji Falls and Mt. Sengen.

Throughout each year, witness the change of the season through how the nature in Hakone displays beautiful pink cherry blossom in Spring, then fireflies flying around quietly in Summer, amazing red and yellow leaves filling the sky in Autumn and the white steam from the hot spring fountains in Winter.
Yunessun (ユネッサン)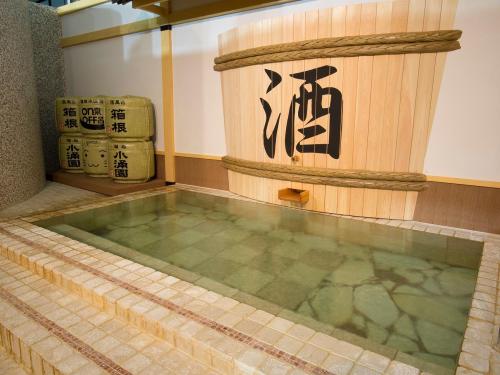 Hakone Kowakien Yunessun, a hot springs spa resort and water amusement park, stands just in front of the Hakone Kowakien Ten-yu. Its swimming zone includes "The Gods' Aegean Sea" and "Rodeo Mountain" where you can find a variety of hot spring spa facilities.
Open Hours
10am - 6pm on weekdays
9am - 7pm on weekends and holidays
Entrance Fee
2500 yen(adult), 1400 yen(child)
Combined Ticket (Yunessun & Mori no yu)
3500 yen(adult), 1800 yen(child)
Mori no Yu (森の湯)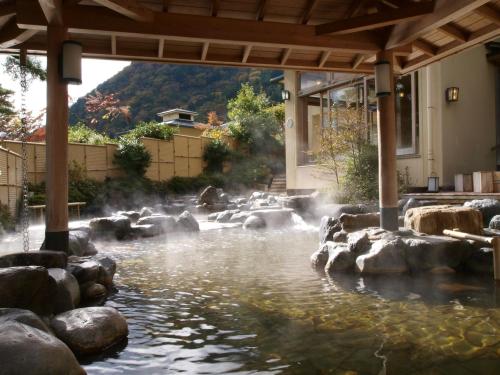 Mori-no-yu is a traditional Japanese open-air hot spring. Its open-air baths are surrounded by Japanese gardens where you can have a great view of the volcanic mountains of Hakone. It also has several private baths where you can have a complete moment of privacy (additional fees apply).
Open Hours
11am - 7pm on weekdays
11am - 8pm on weekends and holidays
Entrance Fee
1500 yen(adult), 1000 yen(child)
Mori no Yu Private onsen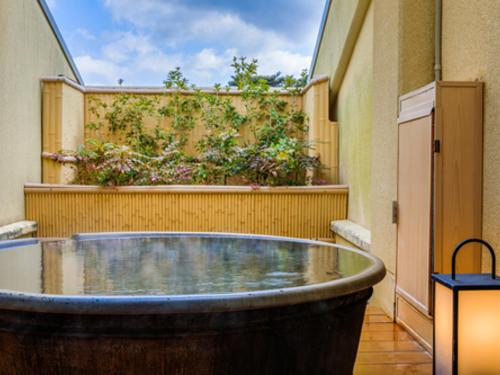 Reserved private onsen room
Available from 11am to 8pm
3,000~ yen/hour per room (Minimum 2 persons per room)
*Mori no Yu area admission fee charged separately.
Reservations (9am - 8pm): +81-460-82-4126
Private rooms are sometimes available without a reservation.
THE HAKONE OPEN-AIR MUSEUM 彫刻の森美術館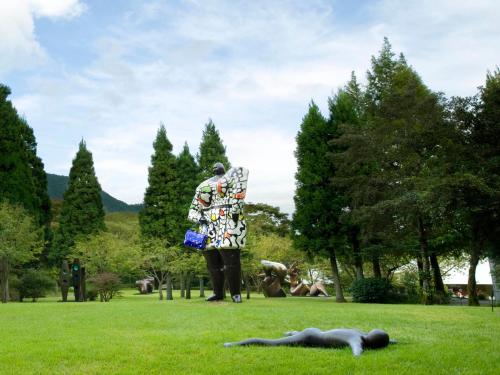 Opened in 1969, this museum is located in Hakone Town, Kanagawa Prefecture. It features open-air exhibitions of sculptures, and art works and open spaces are popular. The sculptures displayed on the vast site have many unique works that everyone can enjoy. There is also a Picasso Pavilion on the premises, which houses works by Spanish artist Pablo Picasso. Access by bus from Ten-yu:"KANKO SHISETSU-MEGURI" BusLine to Sculpture Forest Bus stop.